An in vitro study of dual drug combinations of anti-viral agents, antibiotics, and/or hydroxychloroquine against the SARS-CoV-2 virus isolated from hospitalized patients in Surabaya, Indonesia
et al., PLOS One,
In Vitro
study of combinations of drugs showing antiviral efficacy of HCQ alone and in combination with AZ, favipiravir, and doxycycline. No high levels of cytotoxicity were observed, and authors conclude that using a combination of drugs can reduce the degree of cytotoxicity, increase antiviral activity, reduce the effect on pro-inflammatory markers, and increase anti-inflammatory response.
14 In Vitro studies
support the efficacy of HCQ
[Andreani, Clementi, Dang, Delandre, Faísca, Hoffmann, Liu, Ou, Purwati, Sheaff, Wang, Wang (B), Yao, Yuan]
.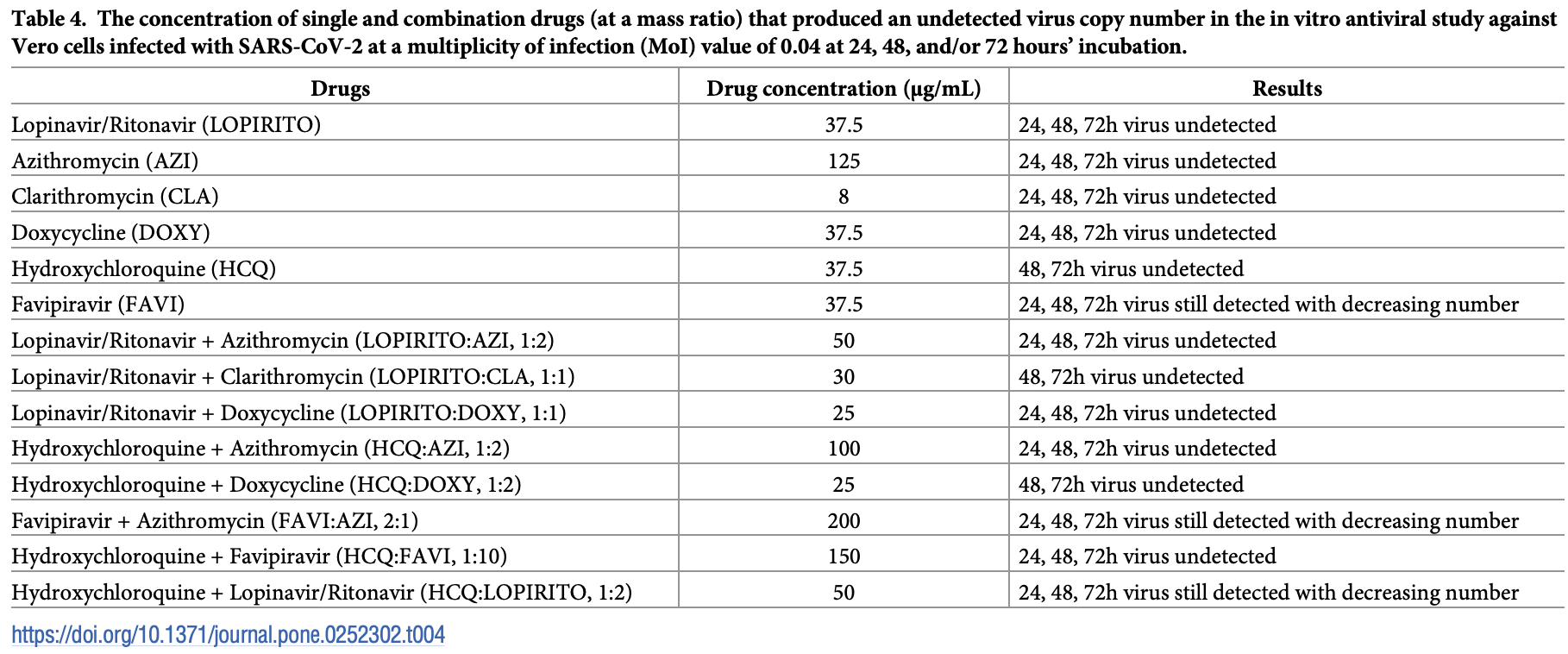 Purwati et al., 18 Jun 2021, peer-reviewed, 16 authors.
In Vitro studies are an important part of preclinical research, however results may be very different in vivo.