The In Vitro, In Vivo, and PBPK Evaluation of a Novel Lung-Targeted Cardiac-Safe Hydroxychloroquine Inhalation Aerogel
Analysis of a novel inhaled formulation of HCQ showing sustained drug release, higher lung bioavailability, longer residence time, faster absorption, and lower cardiac enzyme levels compared to oral HCQ. Inhaled formulations may help prevent progression to other tissues and improve efficacy and safety within the lung.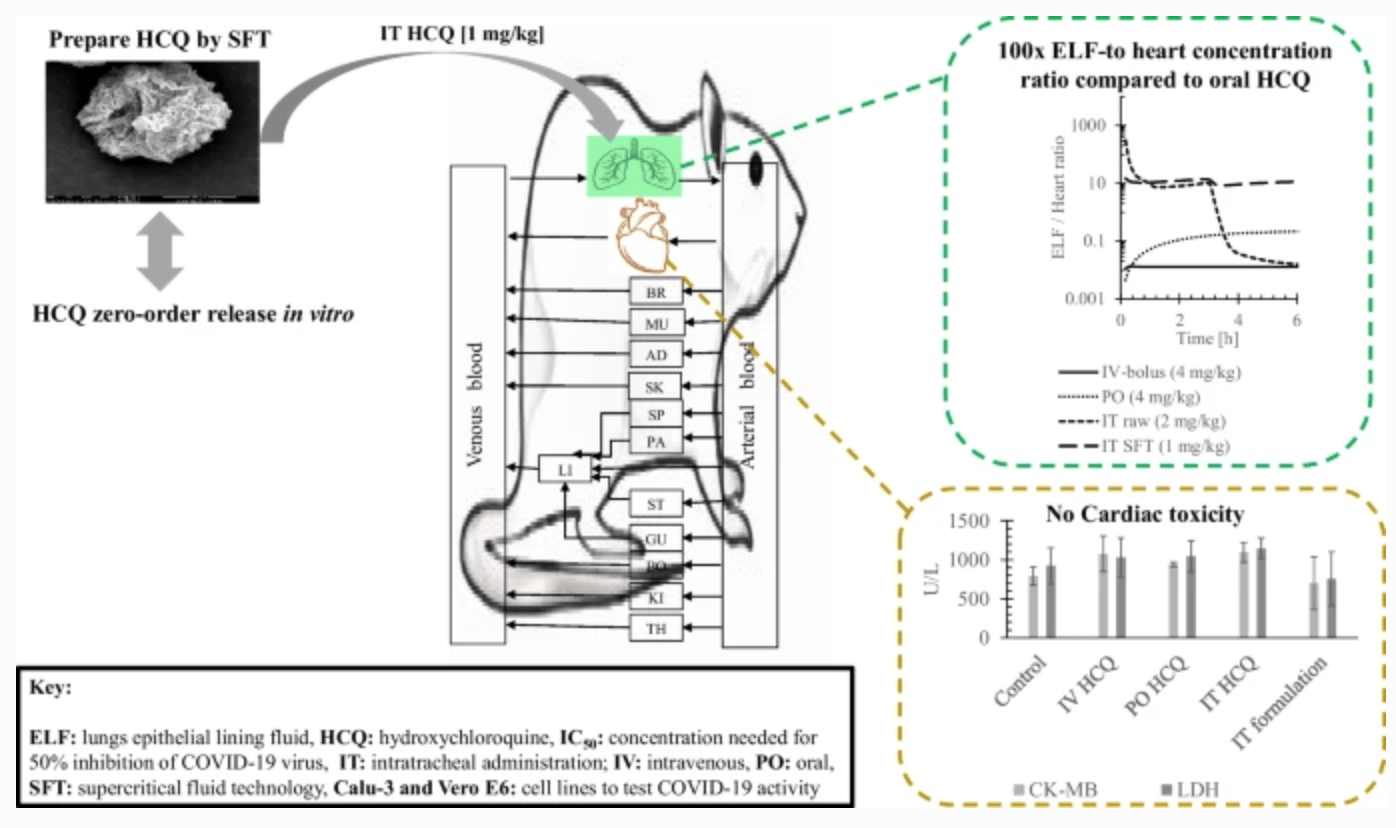 Alsmadi et al., 11 Aug 2023, peer-reviewed, 6 authors.
In Vitro studies are an important part of preclinical research, however results may be very different in vivo.