In Silico study showing stronger inhibition of SAR-CoV-2 for HCQ+favipiravir+oseltamivir compared to any of these alone or combinations of two of these drugs.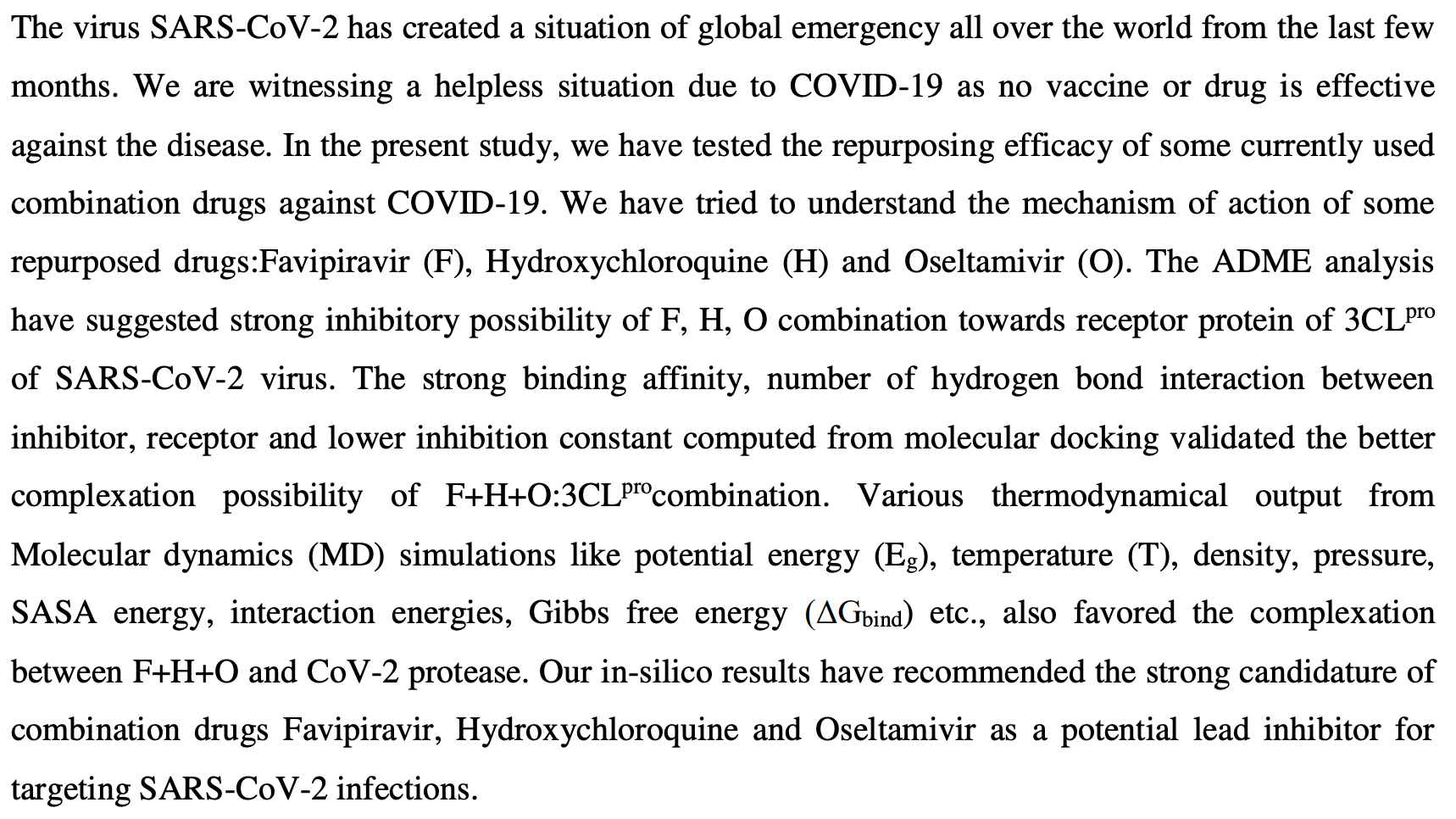 Yadav et al., 21 Jun 2021, preprint, 2 authors.
In Silico studies are an important part of preclinical research, however results may be very different in vivo.