Molecular dynamics analysis recommending Zn (CQ) Cl2(H2O) and Zn (HCQ) Cl2(H2O) as potential inhibitors for COVID-19 Mpro. Zn (HCQ) Cl2(H2O) exhibited a strong binding to the main protease receptor, forming eight hydrogen bonds.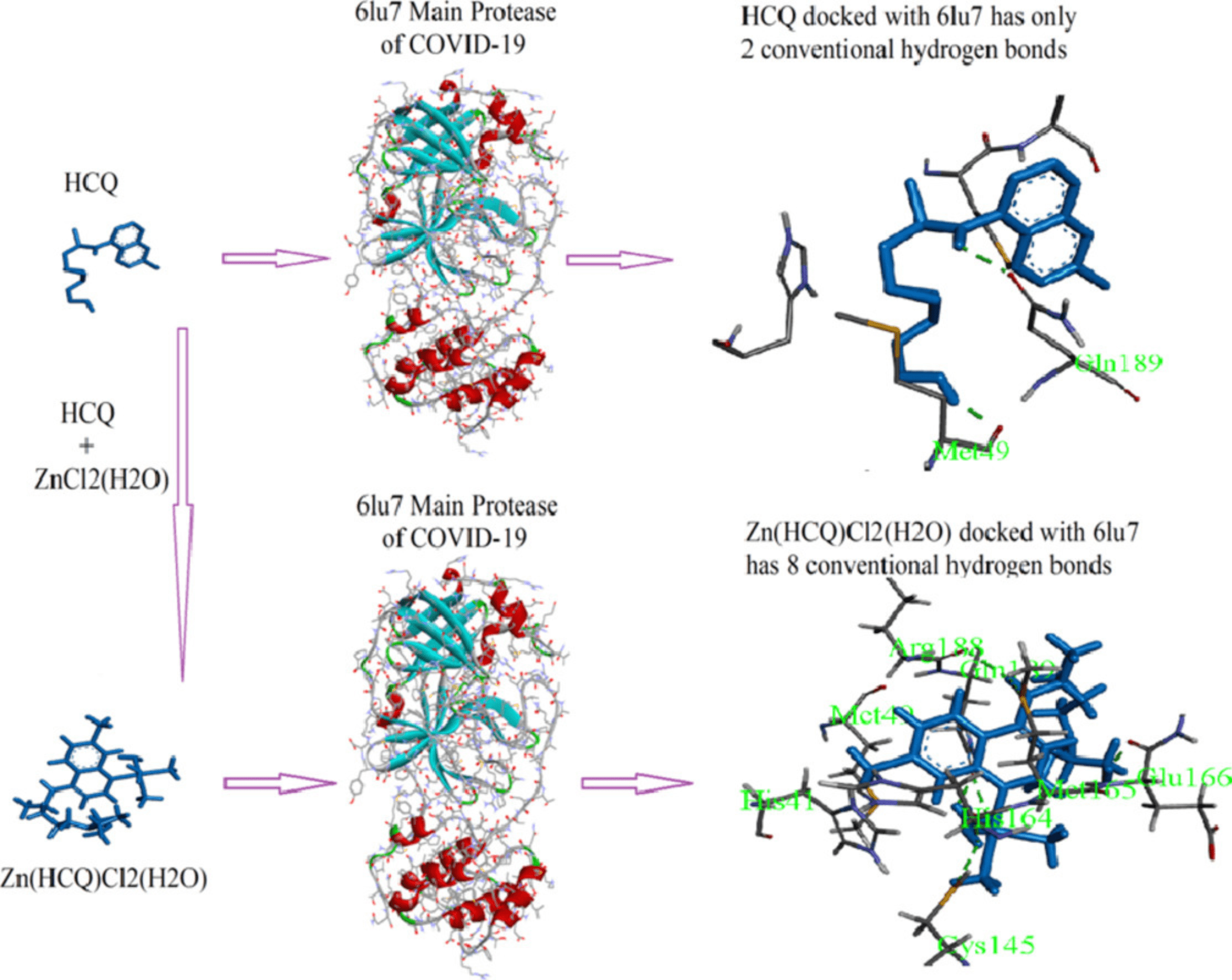 Hussein et al., 25 Jan 2021, peer-reviewed, 2 authors.
In Silico studies are an important part of preclinical research, however results may be very different in vivo.