Retrospective database analysis with 17 cases for existing HCQ users and 5 severe cases, showing no significant difference for cases and higher risk for severe cases. However, HCQ users are likely systemic autoimmune disease patients and authors do not adjust for the very different baseline risk for these patients. Other research shows that the risk of COVID-19 for systemic autoimmune disease patients is much higher overall, Ferri et al. show OR 4.42,
p
<0.001
[Ferri]
.
risk of progression,

251.0% higher

, RR 3.51, p = 0.11
, treatment 5 of 8 (62.5%), control 873 of 2,797 (31.2%), adjusted per study, multivariate.
risk of case,

6.0% lower

, RR 0.94, p = 0.82
, treatment 17 of 122 (13.9%), control 7,324 of 43,924 (16.7%), adjusted per study, multivariate.
Effect extraction follows pre-specified rules prioritizing more serious outcomes. Submit updates
This study is excluded in the after exclusion results of meta analysis: not fully adjusting for the different baseline risk of systemic autoimmune patients.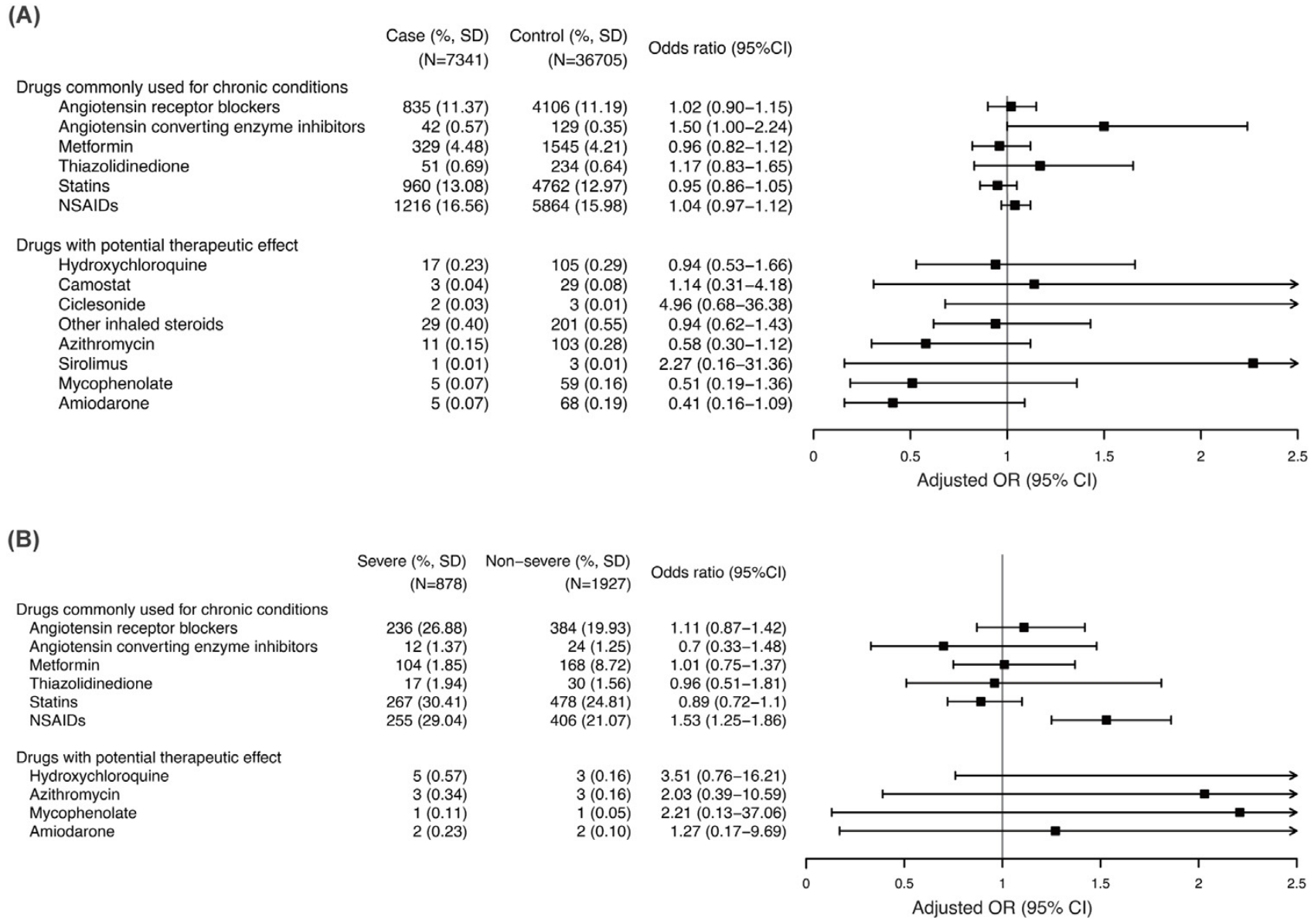 Huh et al., 19 Dec 2020, retrospective, database analysis, South Korea, peer-reviewed, 8 authors.