Retrospective 17 rheumatoid arthritis COVID-19+ patients, 7 on HCQ treatment, showing no significant differences. They study reports only including hospitalized patients, but the results include non-hospitalized patients. Results do not reflect potential difference in the probability that a case is serious enough to have been tested and identified. Few group details are provided (even the age of patients in each group is not specified).
risk of ICU admission,

42.9% higher

, RR 1.43, p = 1.00
, treatment 1 of 7 (14.3%), control 1 of 10 (10.0%).
Effect extraction follows pre-specified rules prioritizing more serious outcomes. Submit updates
This study is excluded in the after exclusion results of meta analysis: minimal details of groups provided.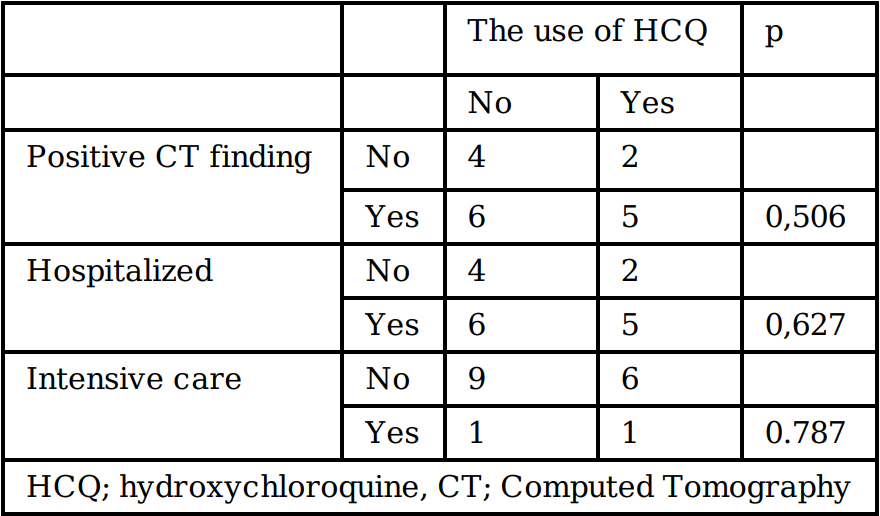 Küçükakkaş et al., 20 Jul 2021, retrospective, Turkey, preprint, 2 authors.