Pre-exposure prophylaxis with hydroxychloroquine for COVID-19: a double-blind, placebo-controlled randomized clinical trial
Small PrEP RCT showing that PrEP with HCQ is safe at the dosage used. There were no deaths, hospitalizations, or serious adverse events.The paper states: "Among all trial participants at the end of the first month (n=253), only one participant from the placebo arm (1/116, 0.8%), tested positive for SARS-CoV-2 PCR and for a SARS-CoV-2 serology test".The abstract states: "only one participant in each group was diagnosed with COVID-19".
risk of case,

10.6% lower

, RR 0.89, p = 1.00
, treatment 1 of 142 (0.7%), control 1 of 127 (0.8%), NNT 1202.
Effect extraction follows pre-specified rules prioritizing more serious outcomes. Submit updates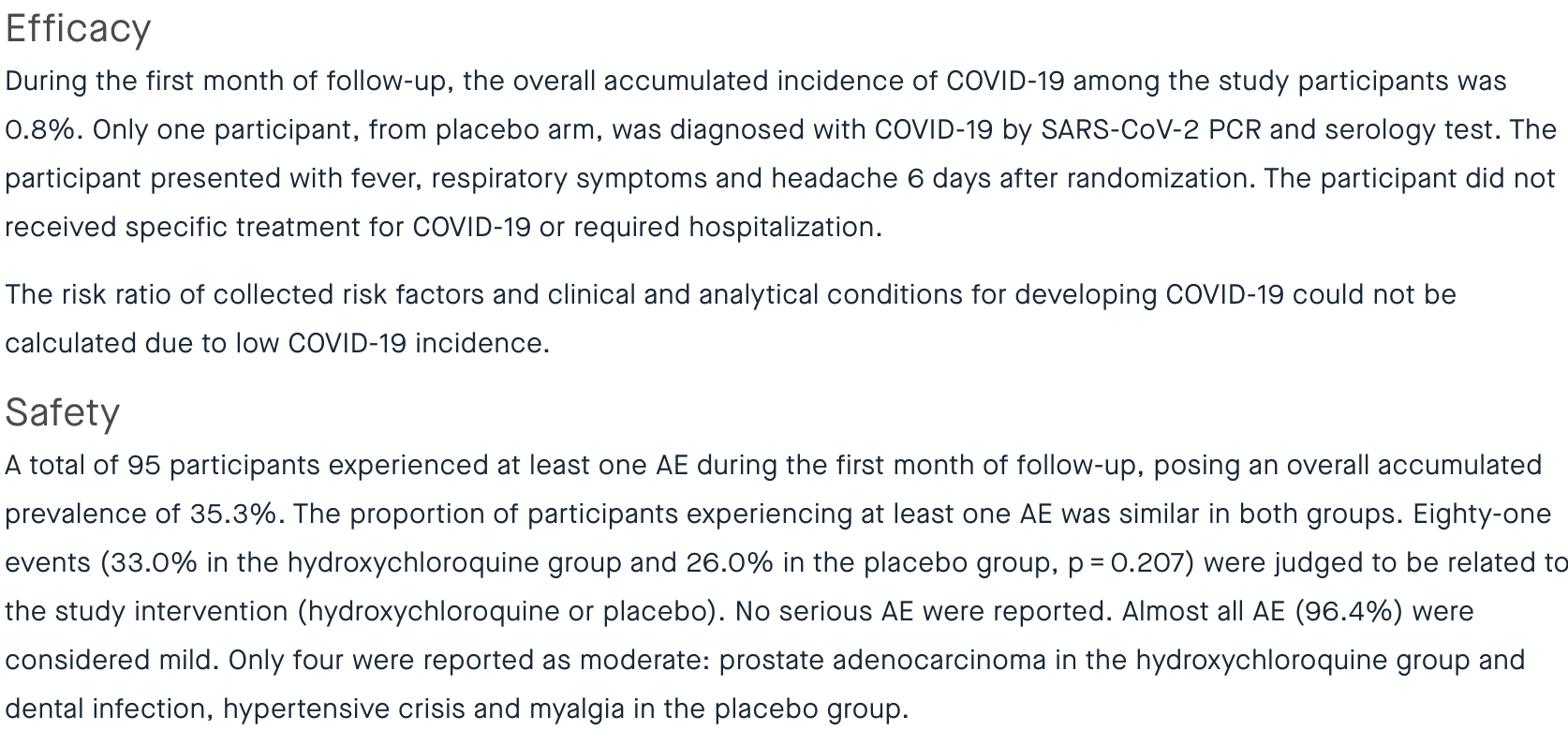 Grau-Pujol et al., 21 Sep 2020, Randomized Controlled Trial, Spain, peer-reviewed, 22 authors.