Retrospective 80 consecutive pregnant patients with autoimmune rheumatic diseases in Qatar, showing lower risk of COVID-19 cases with HCQ prophylaxis.
risk of case,

61.5% lower

, RR 0.39, p = 0.04
, treatment 10 of 63 (15.9%), control 7 of 17 (41.2%), NNT 4.0.
Effect extraction follows pre-specified rules prioritizing more serious outcomes. Submit updates
This study is excluded in the after exclusion results of meta analysis: unadjusted results with no group details.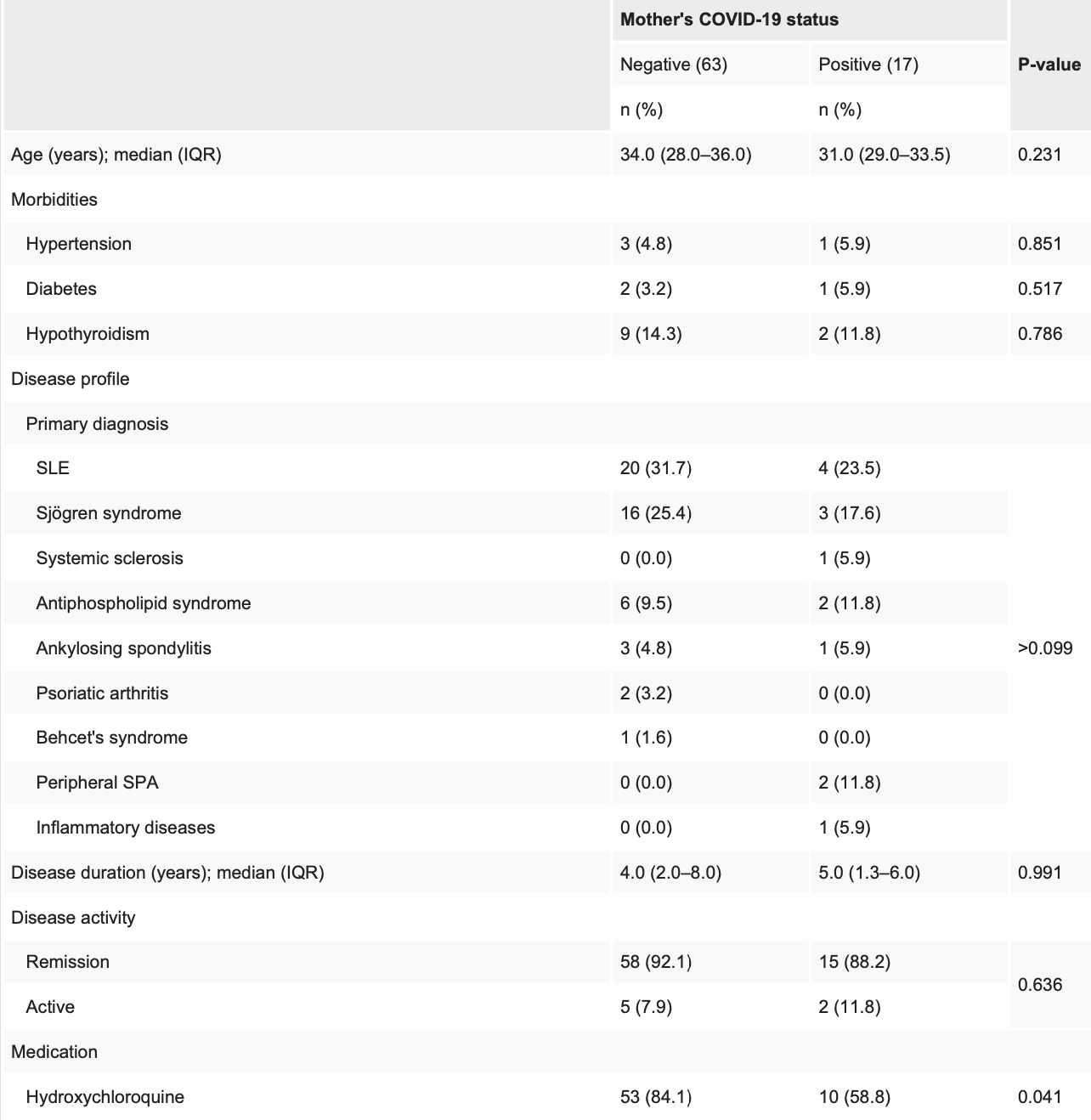 Satti et al., 22 Apr 2022, retrospective, Qatar, peer-reviewed, 6 authors.
Contact: salemadi@hamad.qa.