Analysis of rheumatic disease patients showing no significant association between antimalarial therapy and hospitalisation, OR=0.94 [0.57-1.57], p=0.82 after adjustments.
risk of hospitalization,

3.3% lower

, RR 0.97, p = 0.82
, treatment 58 of 130 (44.6%), control 219 of 470 (46.6%), NNT 50, odds ratio converted to relative risk.
Effect extraction follows pre-specified rules prioritizing more serious outcomes. Submit updates
This study is excluded in the after exclusion results of meta analysis: not fully adjusting for the baseline risk differences within systemic autoimmune patients.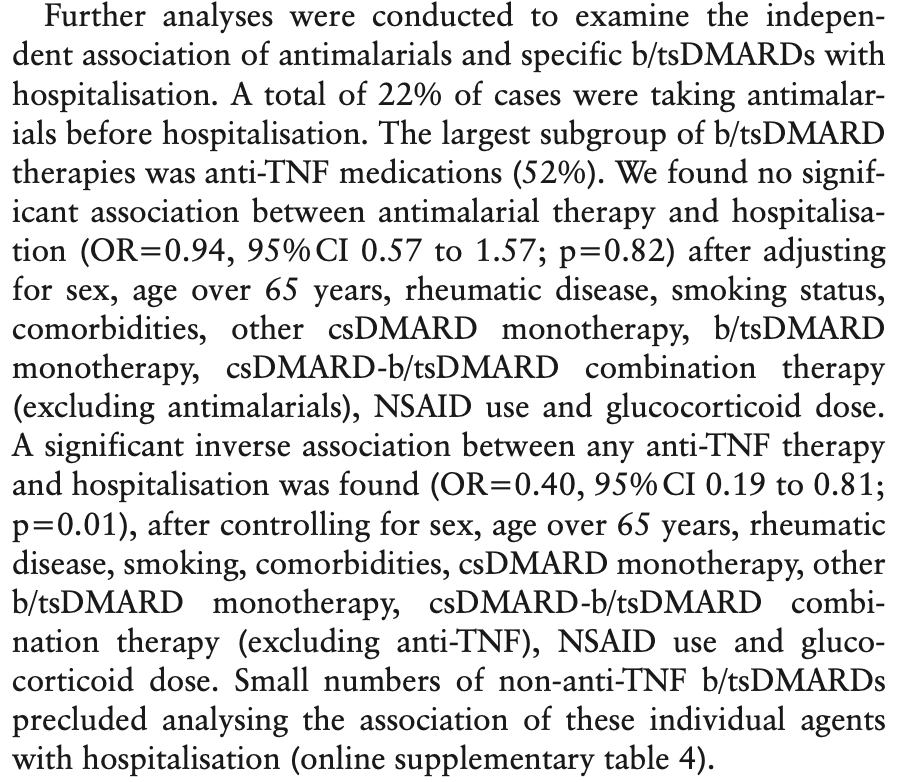 Gianfrancesco et al., 28 May 2020, retrospective, database analysis, multiple countries, peer-reviewed, 28 authors.