Hydroxychloroquine, azithromycin and methylprednisolone and in hospital survival in severe COVID-19 pneumonia
Retrospective 759 hospitalized patients in the USA, showing lower mortality with combined HCQ+AZ+methylprednisolone treatment compared to methylprednisolone monotherapy.
risk of death,

55.0% lower

, HR 0.45, p = 0.03
, adjusted per study, multivariable, Cox proportional hazards.
Effect extraction follows pre-specified rules prioritizing more serious outcomes. Submit updates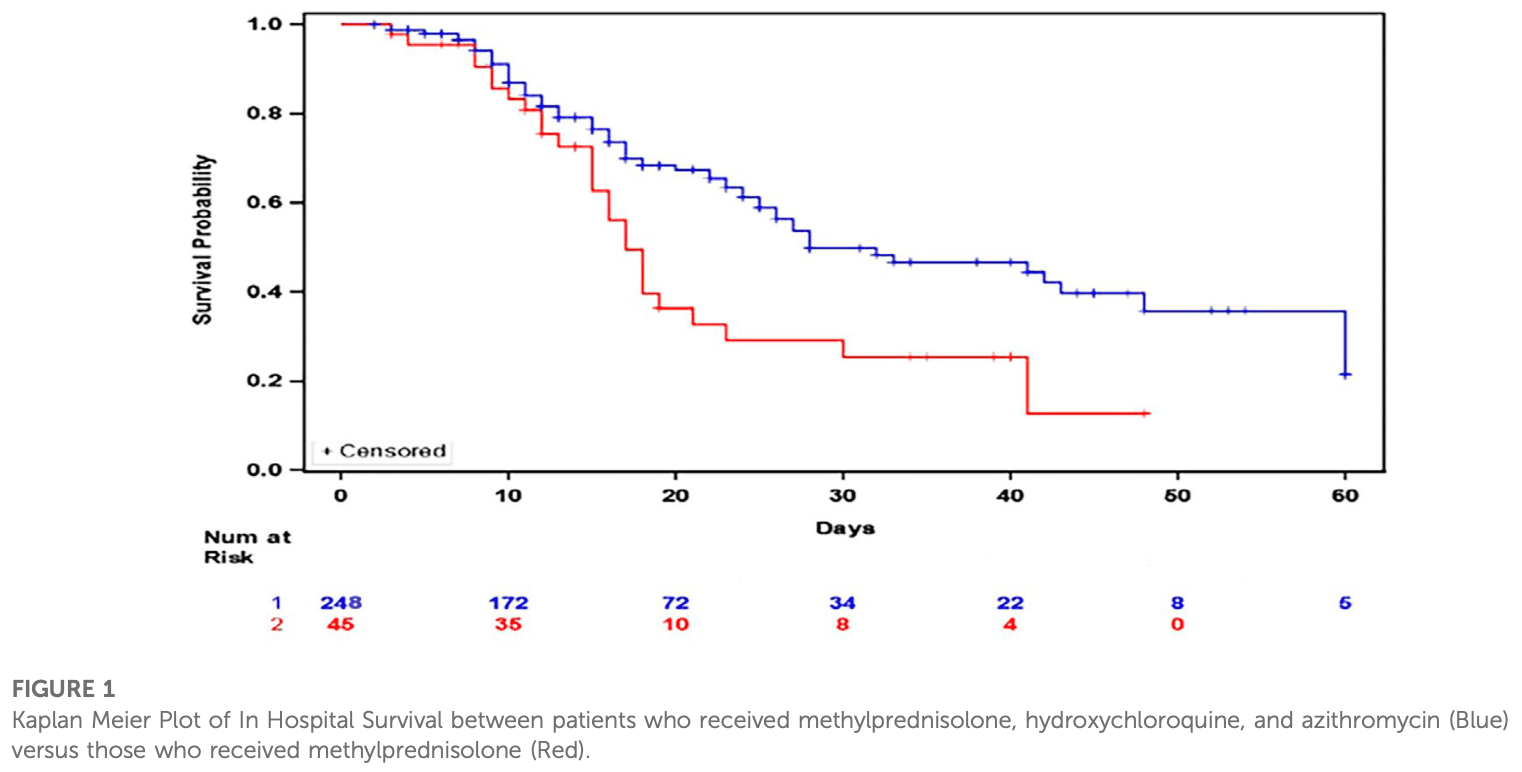 Go et al., 27 Sep 2022, retrospective, USA, peer-reviewed, 2 authors, study period March 2020 - June 2020, this trial uses multiple treatments in the treatment arm (combined with AZ) - results of individual treatments may vary.