Very small early-terminated underpowered PrEP RCT with 64/61 HCQ/control patients and only 8 infections, HCQ infection rate 6.3% versus control 6.6%, RR 0.95 [0.25 - 3.64].There was no hospitalization or death, no significant difference in QTc, no severe adverse events, no cardiac events (e.g., syncope and arrhythmias) observed. Medication adherence was 81%. Therapeutic levels of HCQ may not have been reached by the time of the infection in the first week.2 infections were reported to be after discontinuation of the medication, but the authors do not specify which arm these were in. Hypothetically, if these were both in the HCQ arm, the resulting RR for treatment would be much lower.
risk of case,

5.0% lower

, RR 0.95, p = 1.00
, treatment 4 of 64 (6.2%), control 4 of 61 (6.6%), NNT 325.
Effect extraction follows pre-specified rules prioritizing more serious outcomes. Submit updates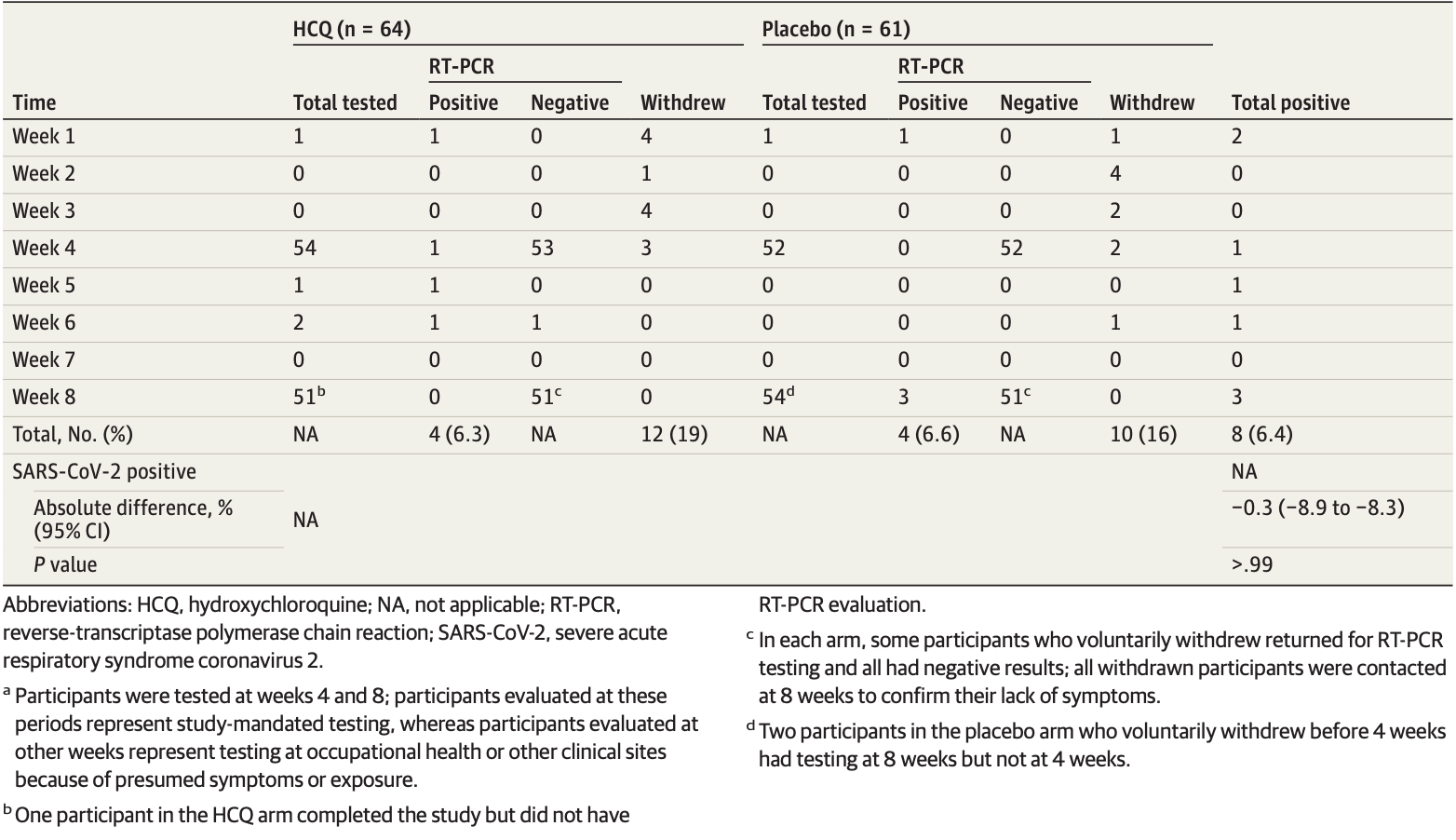 Abella et al., 30 Sep 2020, Randomized Controlled Trial, USA, peer-reviewed, 18 authors.