Beneficial effects exerted by hydroxychloroquine in treating COVID-19 patients via protecting multiple organs
et al., Science China Life Sciences, 2020 Aug 3,
Retrospective 2,882 patients in China, median age 62, 278 receiving HCQ, median 10 days post hospitalization, showing that HCQ treatment can reduce systemic inflammation and inhibit the cytokine storm, thus protecting multiple organs from inflammatory injuries, such as detoxification in the liver and attenuation of cardiac injury. IL-6 levels significantly reduced after HCQ treatment, p<0.05, and elevated after HCQ withdrawal. The significantly lower dose used here is potentially related to the different observations from the RECOVERY trial results. Authors suggest that treatment should be started as soon as possible.The 550 patients that were critically ill at baseline are reported in a separate paper. For the non-critically-ill patients at baseline, the proportion of patients that became critically ill was significantly lower for those treated with HCQ.For the subset of patients that started HCQ treatment early only 1.4% died versus 3.9% for HCQ started late and 9.1% for control patients.
risk of progression to critical,

82.5% lower

, RR 0.17, p = 0.049
, treatment 1 of 231 (0.4%), control 32 of 1,291 (2.5%), NNT 49, baseline critical cohort reported separately in Yu et al..
risk of death,

85.0% lower

, RR 0.15, p = 0.02
, treatment 1 of 73 (1.4%), control 238 of 2,604 (9.1%), NNT 13, HCQ treatment started early vs. non-HCQ.
Effect extraction follows pre-specified rules prioritizing more serious outcomes. Submit updates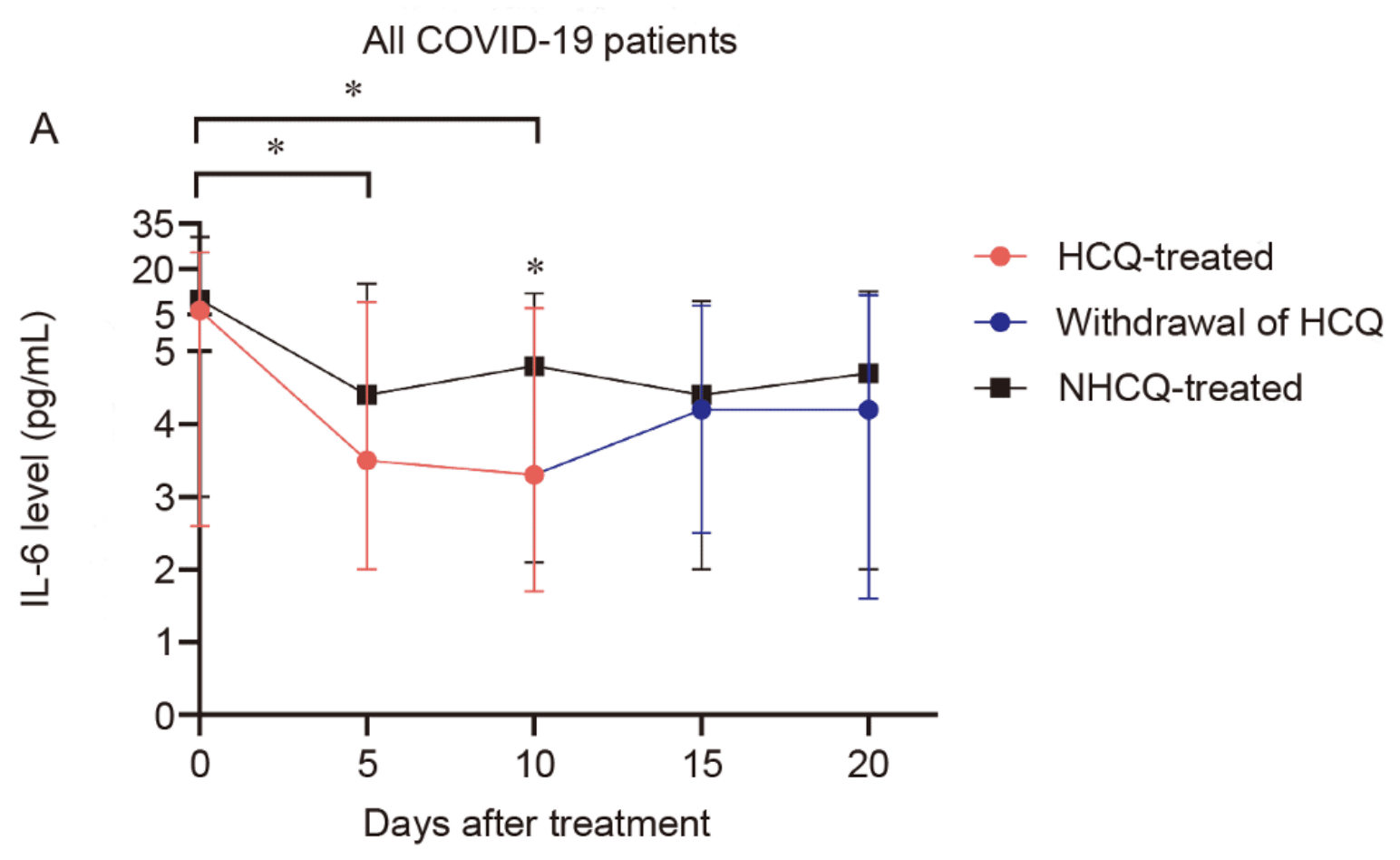 Yu et al., 3 Aug 2020, retrospective, China, preprint, median age 62.0, 6 authors.