Retrospective 3,462 hospitalized COVID-19 patients across 13 states in Nigiera, showing lower mortality with HCQ. Authors note that the improved results compared with many other late stage studies may be related to the dose and experience of the physicians - in other studies beneficial effects may be offset by the side effects of high cumulative doses in late stage patients. Authors also note the worse results with a combination of CQ/HCQ and AZ may be related to the side effects becoming more significant for late stage patients.
risk of death,

93.0% lower

, OR 0.07, p < 0.001
, treatment 1,039, control 2,423, adjusted per study, RR approximated with OR.
Effect extraction follows pre-specified rules prioritizing more serious outcomes. Submit updates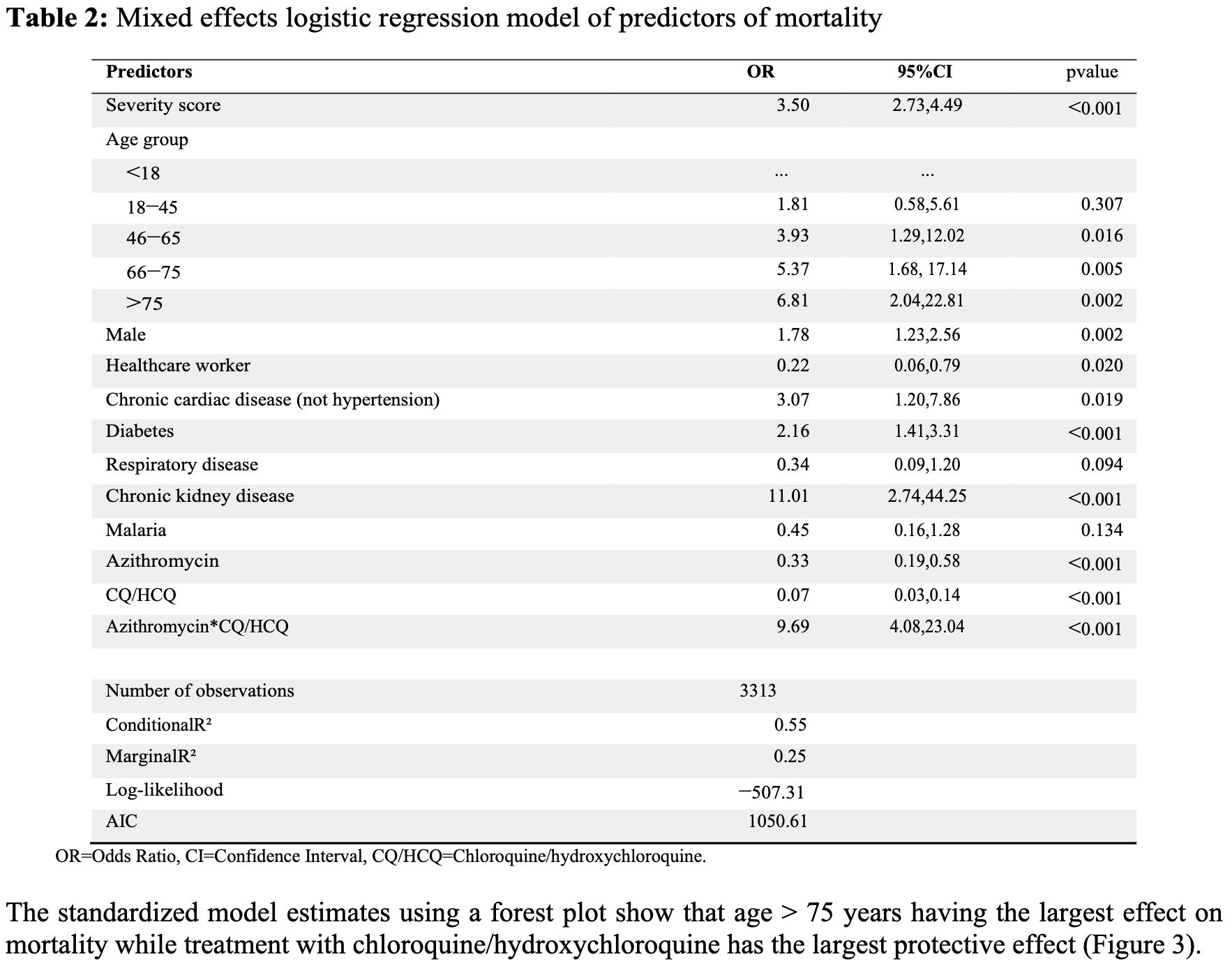 Yilgwan et al., 11 May 2023, retrospective, Nigeria, peer-reviewed, 12 authors, study period 25 February, 2020 - 30 August, 2021.