Epidemiological and Clinical Characteristics, and Virologic Features of COVID-19 Patients in Kazakhstan: a Nation-Wide, Retrospective, Cohort Study
et al., medRxiv,
Retrospective 1,072 hospitalized patients in Kazakhstan showing no mortality for HCQ treated patients, however only 23 patients received treatment - this result is not statistically significant.
risk of death,

95.3% lower

, RR 0.05, p = 1.00
, treatment 0 of 23 (0.0%), control 20 of 1,049 (1.9%), NNT 52, relative risk is not 0 because of continuity correction due to zero events (with reciprocal of the contrasting arm).
Effect extraction follows pre-specified rules prioritizing more serious outcomes. Submit updates
This study is excluded in the after exclusion results of meta analysis: unadjusted results with no group details.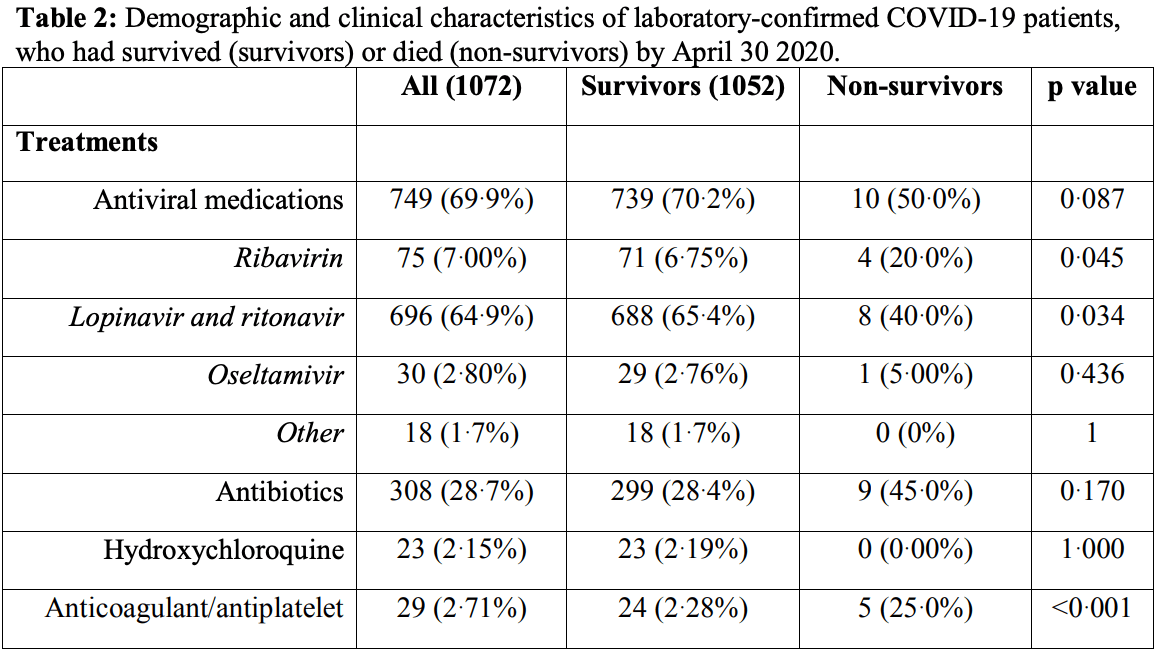 Yegerov et al., 8 Jan 2021, retrospective, Kazakhstan, preprint, 8 authors, average treatment delay 1.0 days.