COVID-19: A Single-Center ICU Experience of the First Wave in the Philippines
et al., Critical Care Research and Practice, 10.1155/2021/7510306
Retrospective ICU patients in the Philippines showing unadjusted HCQ RR 0.82,
p
= 0.64.Although the 18% lower mortality is not statistically significant, it is consistent with the significant 22% lower mortality
[18‑27%]
from meta analysis of the
228 mortality results to date
.
risk of death,

18.4% lower

, RR 0.82, p = 0.64
, treatment 17 of 25 (68.0%), control 5 of 6 (83.3%), NNT 6.5, COVID-19 positive patients.
Effect extraction follows pre-specified rules prioritizing more serious outcomes. Submit updates
This study is excluded in the after exclusion results of meta analysis: substantial unadjusted
confounding by indication
likely; very late stage, ICU patients; unadjusted results with no group details.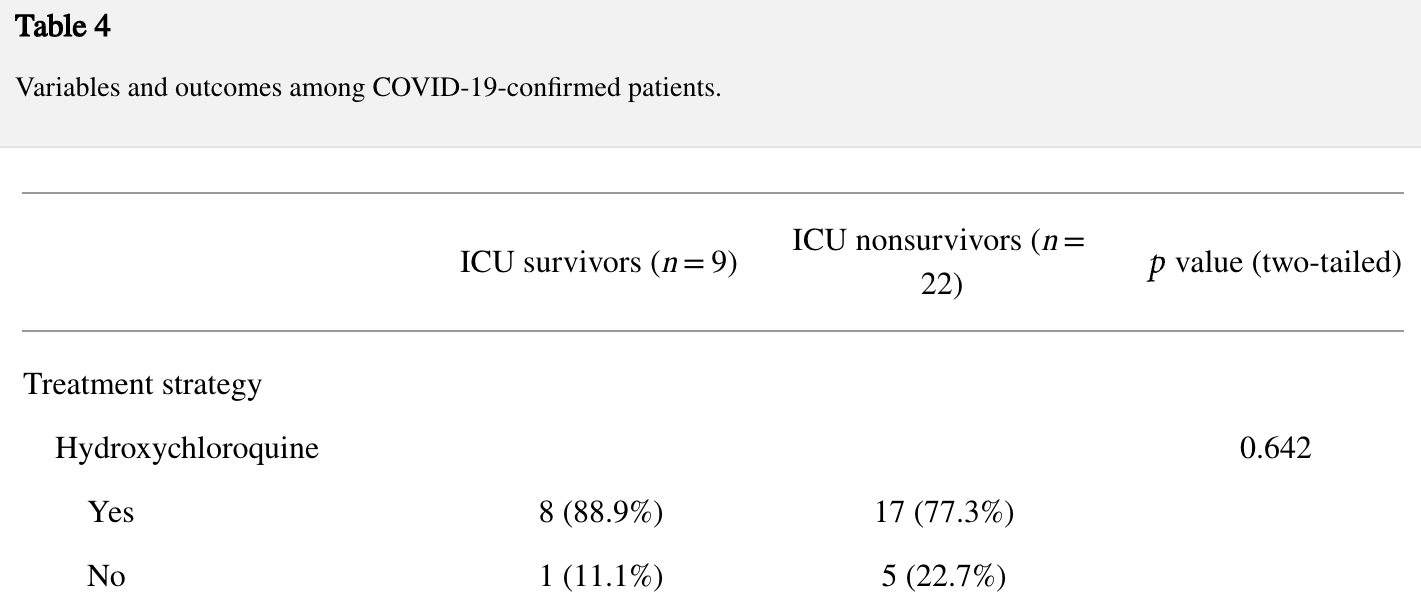 Ubaldo et al., 1 Feb 2021, retrospective, Philippines, peer-reviewed, 3 authors.