Retrospective 255 mechanical ventilation patients in USA, showing that weight-adjusted HCQ+AZ improved survival by over 100%. QTc prolongation did not correlate with cumulative HCQ dose or HCQ serum level.Although authors mention
immortal time bias
, full details on the timing of HCQ administration is not provided and this is not fully addressed. Survival curves indicate
immortal time bias
will significantly change results, although the observed benefit appears to exceed the potential bias.
risk of death,

27.2% lower

, RR 0.73, p = 0.002
, treatment 19 of 37 (51.4%), control 182 of 218 (83.5%), NNT 3.1, odds ratio converted to relative risk, >3g HCQ and >1g AZ, multivariable cox proportional hazard regression.
risk of death,

92.9% lower

, OR 0.07, p < 0.001
, inverted to make OR<1 favor treatment, ≥80mg/kg HCQ and >1g AZ, RR approximated with OR.
Effect extraction follows pre-specified rules prioritizing more serious outcomes. Submit updates
This study is excluded in the after exclusion results of meta analysis:
immortal time bias
may significantly affect results.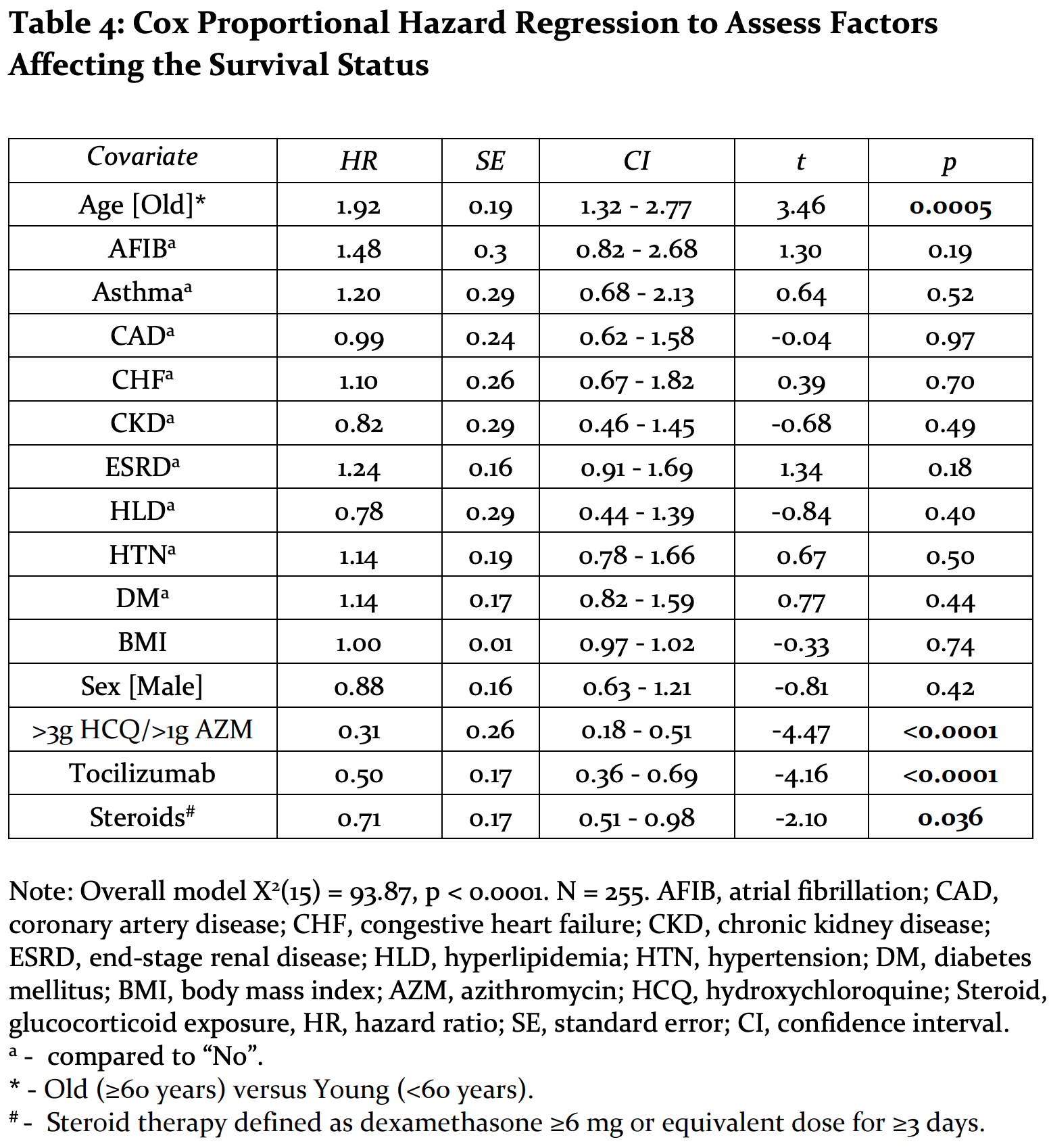 Smith et al., 31 May 2021, retrospective, USA, preprint, 4 authors.