Retrospective database analysis of 56 mild COVID-19 patients, all treated with vitamin C, vitamin D, and zinc, comparing ivermectin + doxycycline (n=14), AZ (n=13), HCQ (n=14), and SOC (n=15), finding that all groups recover quickly, and there was no significant difference between the groups.
relative time to clinical response of wellbeing,

2.4% lower

, relative time 0.98, p = 0.96
, treatment 14, control 15, primary outcome.
Effect extraction follows pre-specified rules prioritizing more serious outcomes. Submit updates
This study is excluded in the after exclusion results of meta analysis: no serious outcomes reported and fast recovery in treatment and control groups, there is little room for a treatment to improve results.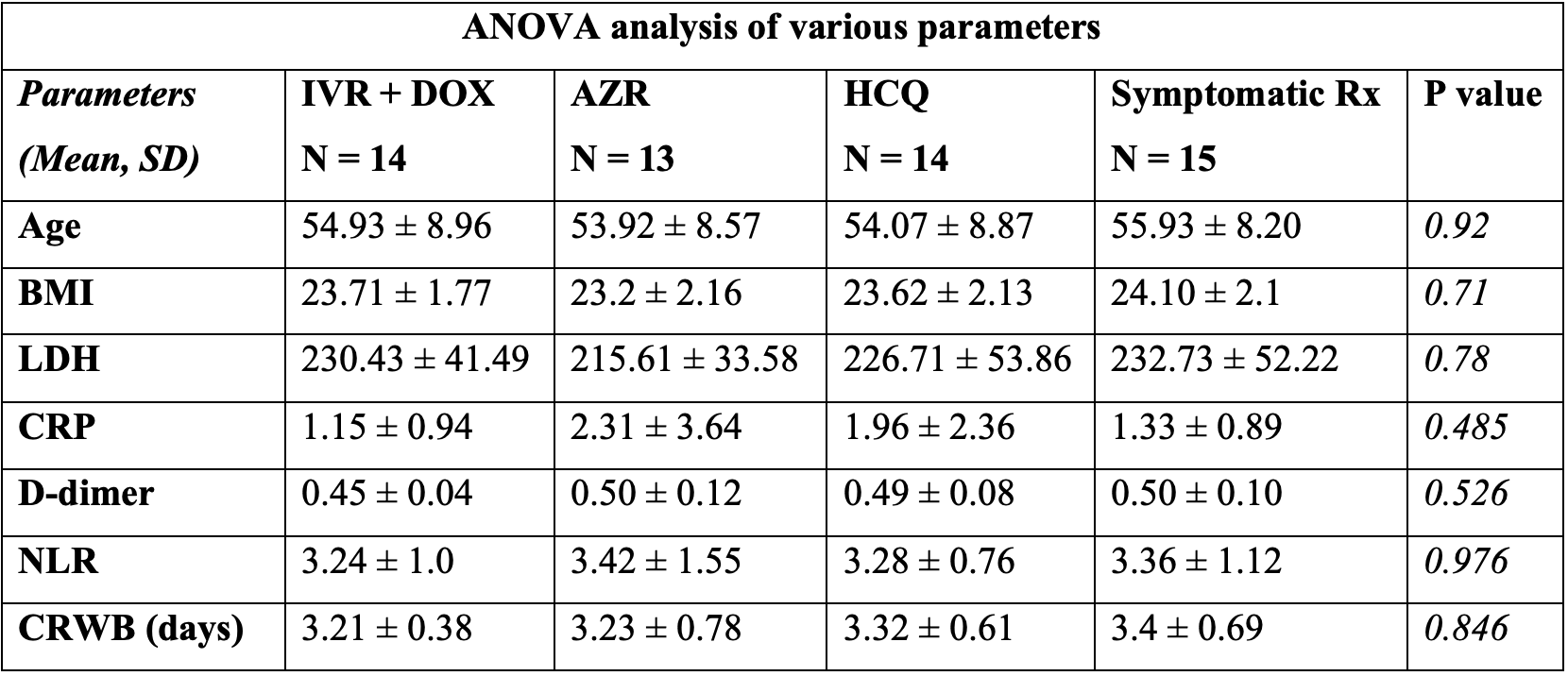 Roy et al., 12 Mar 2021, retrospective, database analysis, India, preprint, 5 authors, dosage not specified.