Retrospective HCQ users in Denmark, not showing a significant difference, however authors do not adjust for the very different baseline risk for systemic autoimmune disease patients.Authors appear unaware of research in the area, for example saying that "currently, no obvious connection exists between a known rheumatological disorder and the risk of contracting SARS-CoV-2". Many papers show that the risk of COVID-19 for systemic autoimmune disease patients is much higher overall, e.g., Ferri et al. show OR 4.42,
p
<0.001
[Ferri]
.Supplementary data is not currently available.
risk of hospitalization,

44.0% higher

, OR 1.44, p = 0.25
, treatment 5,488, control 54,846, RR approximated with OR.
risk of case,

10.0% lower

, HR 0.90, p = 0.23
, treatment 188 of 5,488 (3.4%), control 2,040 of 54,846 (3.7%), NNT 340, adjusted Cox proportional hazards regression.
Effect extraction follows pre-specified rules prioritizing more serious outcomes. Submit updates
This study is excluded in the after exclusion results of meta analysis: not fully adjusting for the different baseline risk of systemic autoimmune patients.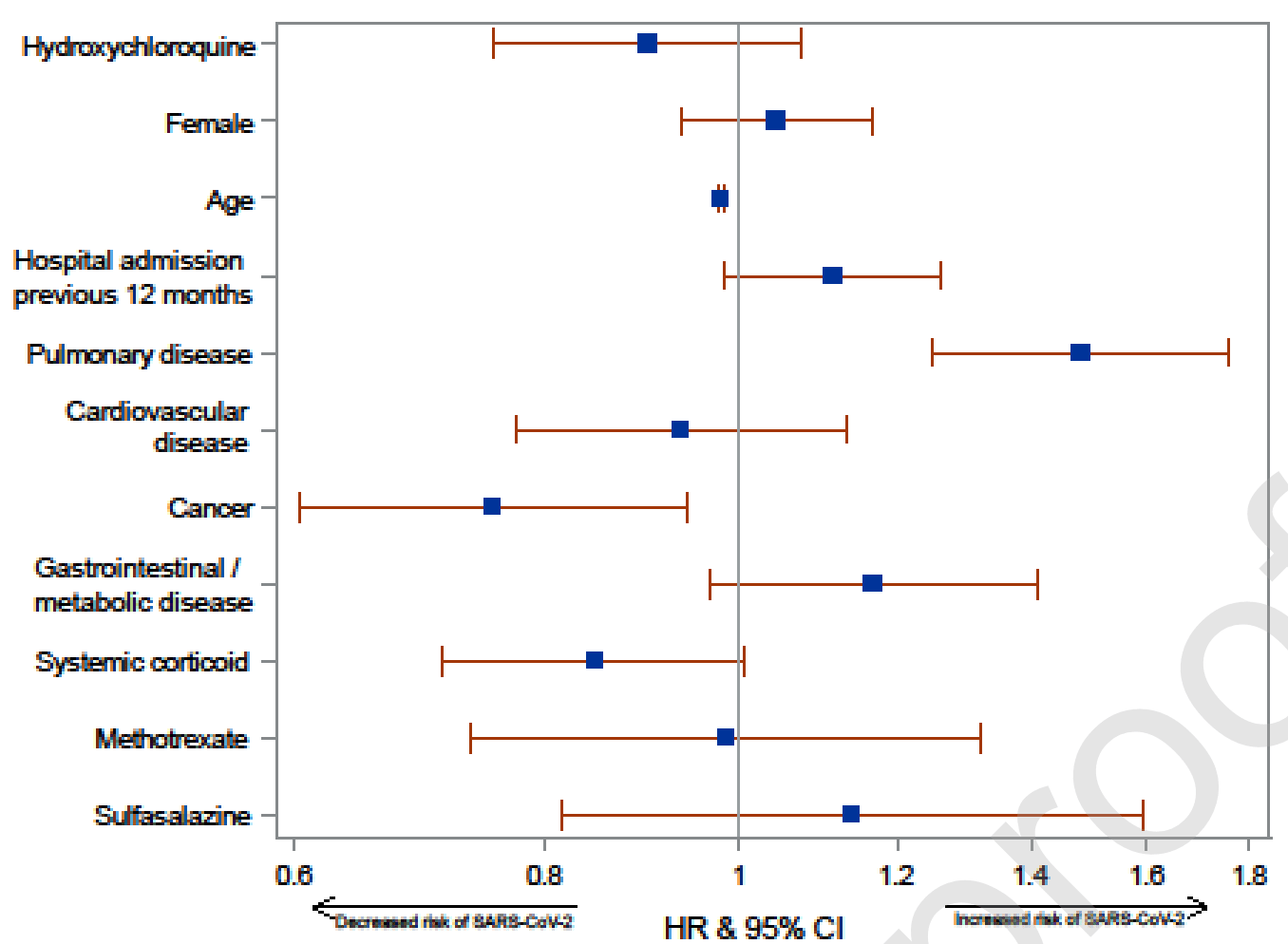 Kamstrup et al., 1 Jun 2021, retrospective, population-based cohort, Denmark, peer-reviewed, 21 authors.