Prospective study of 200 ECMO patients showing no significant difference in unadjusted results for HCQ treatment. Time based confounding is likely because HCQ became increasingly controversial and less used over the time covered (as shown in figure 4), while overall treatment protocols during this period improved dramatically, i.e., more control patients likely come later in the period when treatment protocols were greatly improved.
risk of death,

6.6% lower

, RR 0.93, p = 0.74
, treatment 24 of 46 (52.2%), control 86 of 154 (55.8%), NNT 27.
Effect extraction follows pre-specified rules prioritizing more serious outcomes. Submit updates
This study is excluded in the after exclusion results of meta analysis: unadjusted results with no group details; substantial
confounding by time
likely due to declining usage over the early stages of the pandemic when overall treatment protocols improved dramatically.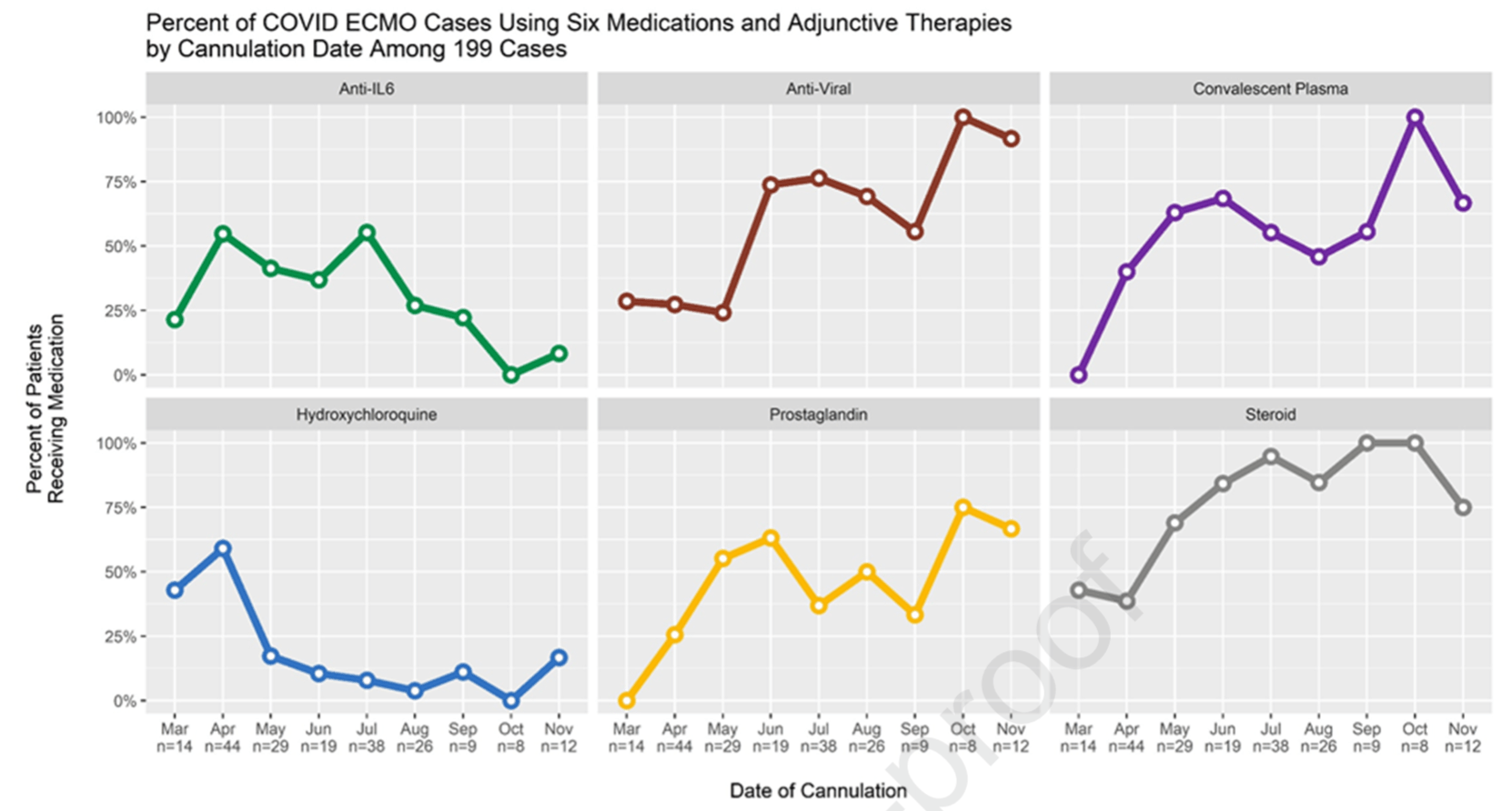 Jacobs et al., 6 Jul 2021, prospective, USA, peer-reviewed, 14 authors.