HCQ 1-4 days from diagnosis was the only protective factor against prolonged viral shedding found, OR 0.111, p=0.001. 57.1% viral clearance with 1-4 days delay vs. 22.9% for 5+ days delayed treatment. Authors report that early administration of HCQ significantly ameliorates inflammatory cytokine secretion and that COVID-19 patients should be administrated HCQ as soon as possible. 42 patients with HCQ 1-4 days from diagnosis, 48 with HCQ 5+ days from diagnosis.
risk of prolonged viral shedding, early vs. late HCQ,

64.9% lower

, RR 0.35, p = 0.001
, treatment 42, control 48, odds ratio converted to relative risk.
Effect extraction follows pre-specified rules prioritizing more serious outcomes. Submit updates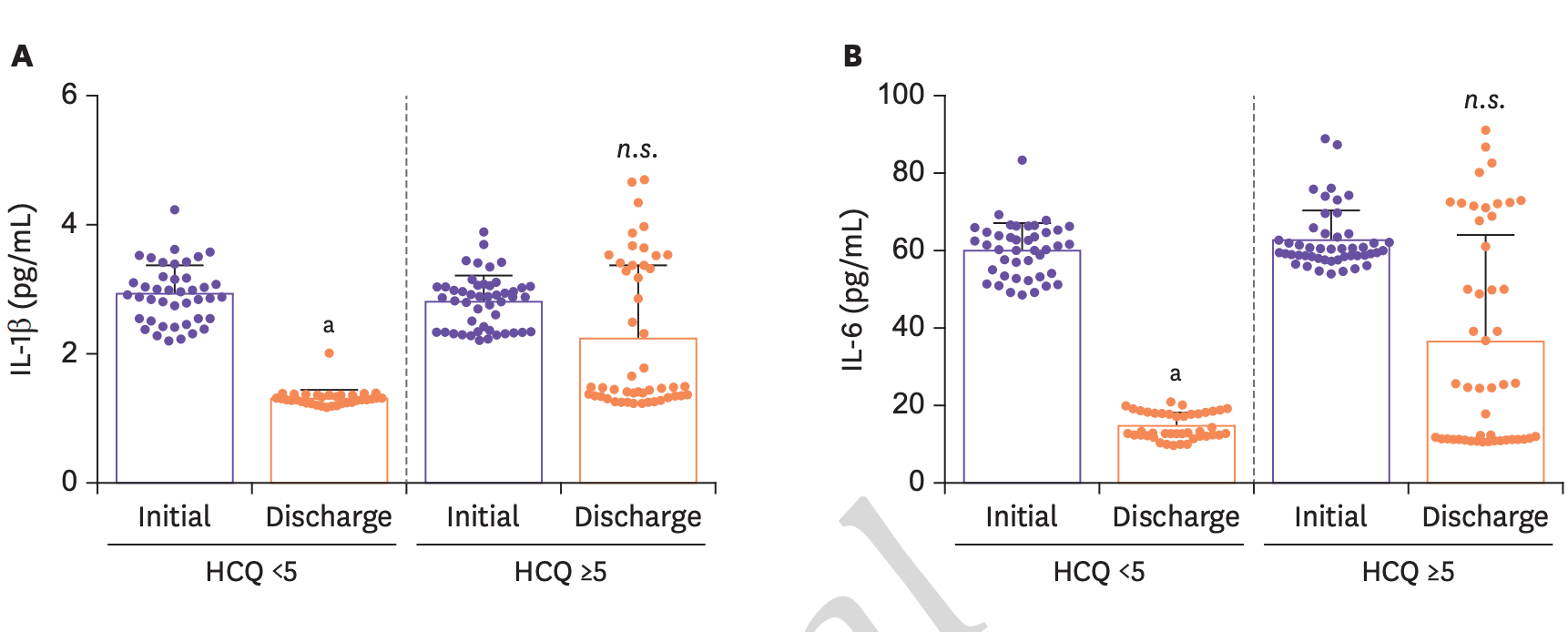 Hong et al., 16 Jul 2020, retrospective, South Korea, peer-reviewed, 7 authors, dosage not specified.