Small 116 patient RCT comparing ivermectin+doxycycline and HCQ+AZ, not showing a significant difference in time to PCR negative or symptom resolution. Time to symptomatic recovery was 5.93 days for ivermectin+doxycycline vs. 6.99 days for HCQ+AZ. Given the long half-life of HCQ and the lack of a loading dose, it may take several days for HCQ to reach therapeutic levels. 10% of HCQ+AZ patients were lost to followup (2x ivermectin+doxycycline). There is no comparison with a control group.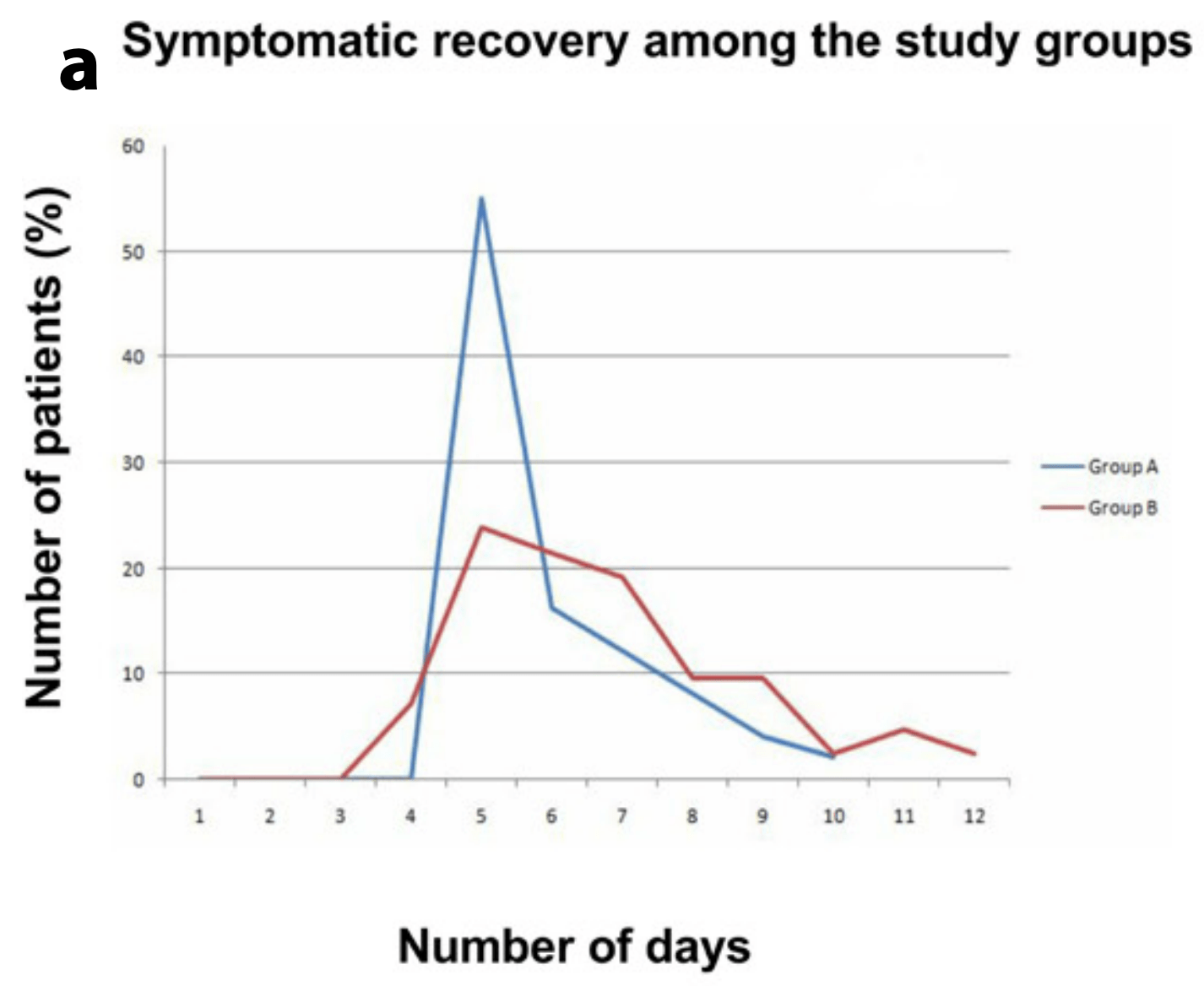 A Comparative Study on Ivermectin-Doxycycline and Hydroxychloroquine-Azithromycin Therapy on COVID-19 Patients
Eurasian Journal of Medicine and Oncology, doi:10.14744/ejmo.2021.16263
C oronavirus disease 2019 (COVID-19) is a global pan- demic declared by the world health organization (WHO). Over ninety million people have already been infected by severe acute respiratory syndrome-corona-virus-2 (SARS-CoV-2), and billions have been affected by the socioeconomic squeal. As SARS-CoV-2 is a novel virus, there are no proven treatment options yet. Early treatment before the disease becomes severe would be optimal. The Objectives: We investigated the outcomes of Ivermectin-Doxycycline vs. Hydroxychloroquine-Azithromycin combination therapy in mild to moderate COVID19 patients. Methods: Patients were divided randomly into two groups: Ivermectin 200µgm/kg single dose + Doxycycline 100mg BID for ten days in group A, and Hydroxychloroquine 400mg for the first day, then 200mg BID for nine days + Azithromycin 500mg daily for five days in group B (Control group). RT-PCR for SARS-CoV-2 infection was repeated in all symptomatic patients on the second day onward without symptoms. Repeat PCR was done every two days onward if the result found positive. Time to the negative PCR and symptomatic recovery was measured for each group. Results: All subjects in Group A reached a negative PCR, at a mean of 8.93 days, and reached symptomatic recovery, at a mean of 5.93 days, with 55.10% symptom-free by the fifth day. In group B, 96.36% reached a negative PCR at a mean of 9.33 days and were symptoms-free at 6.99 days. In group A 31.67% of patients expressed symptoms caused by medication, this was 46.43% in group B. Conclusion: The combination therapy of Ivermectin-Doxycycline showed a trend towards superiority to the combination of Hydroxychloroquine-Azithromycin for mild to moderate COVID19 disease.
Disclosures Acknowledgment: Alexis Lieberman, MD; Associate chief for Ambulatory Pediatrics and Director of the Adolescent Program at Albert Einstein Medical Center in Philadelphia, Pennsylvania, for his kind assistance in editing this manuscript.
References
Gautret, Lagier, Parola, Hydroxychloroquine and Azithromycin as a treatment of COVID-19: results of an openlabel non-randomized clinical trial, Int J Antimicrob Agents
Savarino, Tarek, Pharmacokinetic bases of the hydroxychloroquine response in COVID-19: implications for therapy and prevention
Weniger, Organization WH Review of side effects and toxicity of chloroquine