Retrospective hospitalized patients in Saudi Arabia showing higher mortality with most treatments although not reaching statistical significance.
Confounding by indication
, time, or other factors is likely (a 19x higher risk with lopinavir/ritonavir and 3.5x higher risk with azithromycin is not supported by other studies for example). The number of patients treated with HCQ is not provided.
This study is excluded in the after exclusion results of meta analysis: substantial unadjusted
confounding by indication
likely; substantial
confounding by time
likely due to declining usage over the early stages of the pandemic when overall treatment protocols improved dramatically.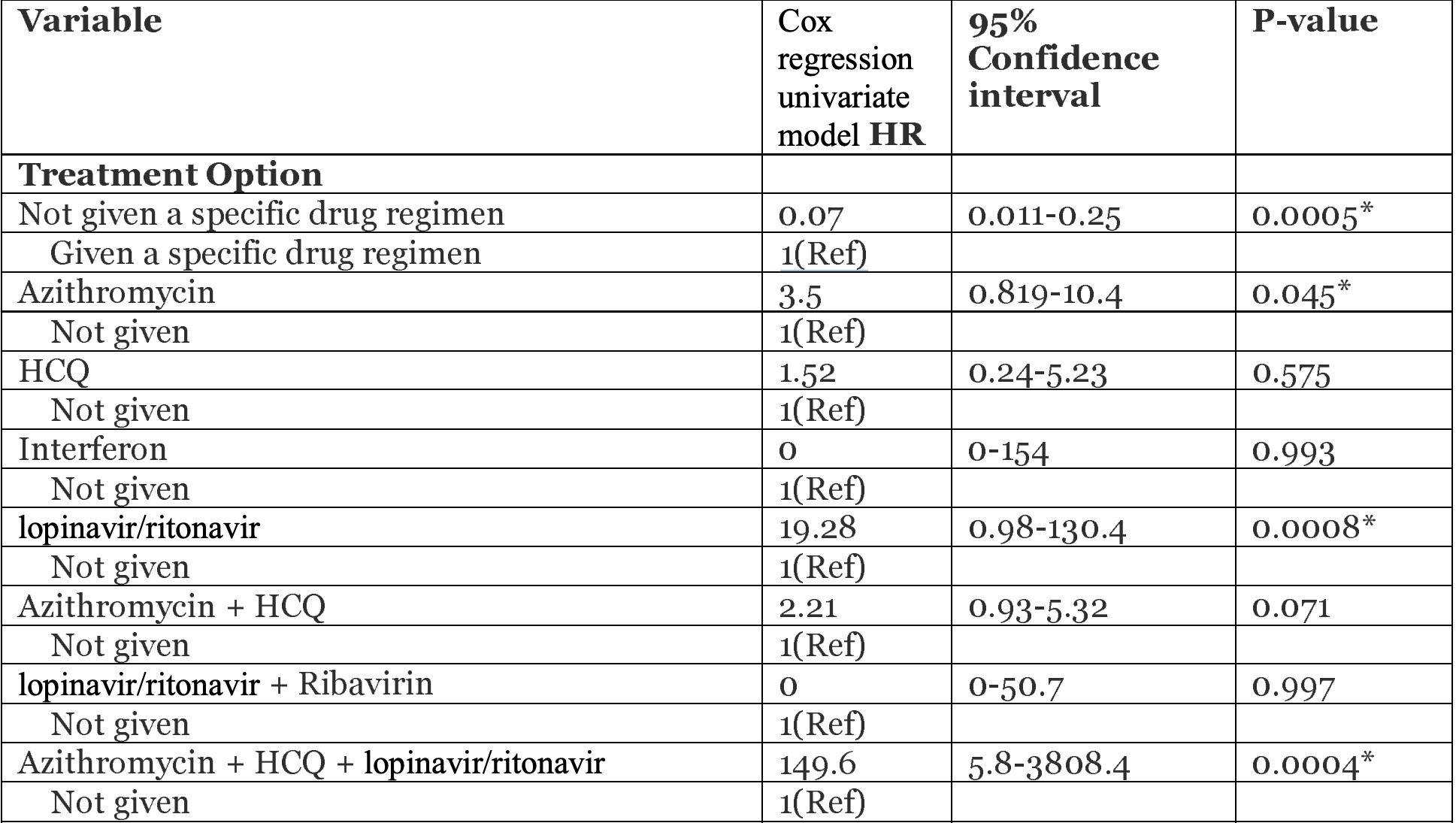 Alhamlan et al., 16 Jul 2021, retrospective, database analysis, Saudi Arabia, preprint, 10 authors.