Multifaceted highly targeted sequential multidrug treatment of early ambulatory high-risk SARS-CoV-2 infection (COVID-19)
et al., Reviews in Cardiovascular Medicine,
Review urging early treatment of COVID-19 with sequential multidrug treatment that has been shown to be safe and effective. Proposed treatment includes zinc, vitamin D & C, quercetin, and depending on age, comorbidities, and symptoms may include >=2 of HCQ, ivermectin, favipiravir; AZM/DOXY; corticosteroids; colchicine; bamlanivimab; aspirin; LMWH; and supplemental oxygen.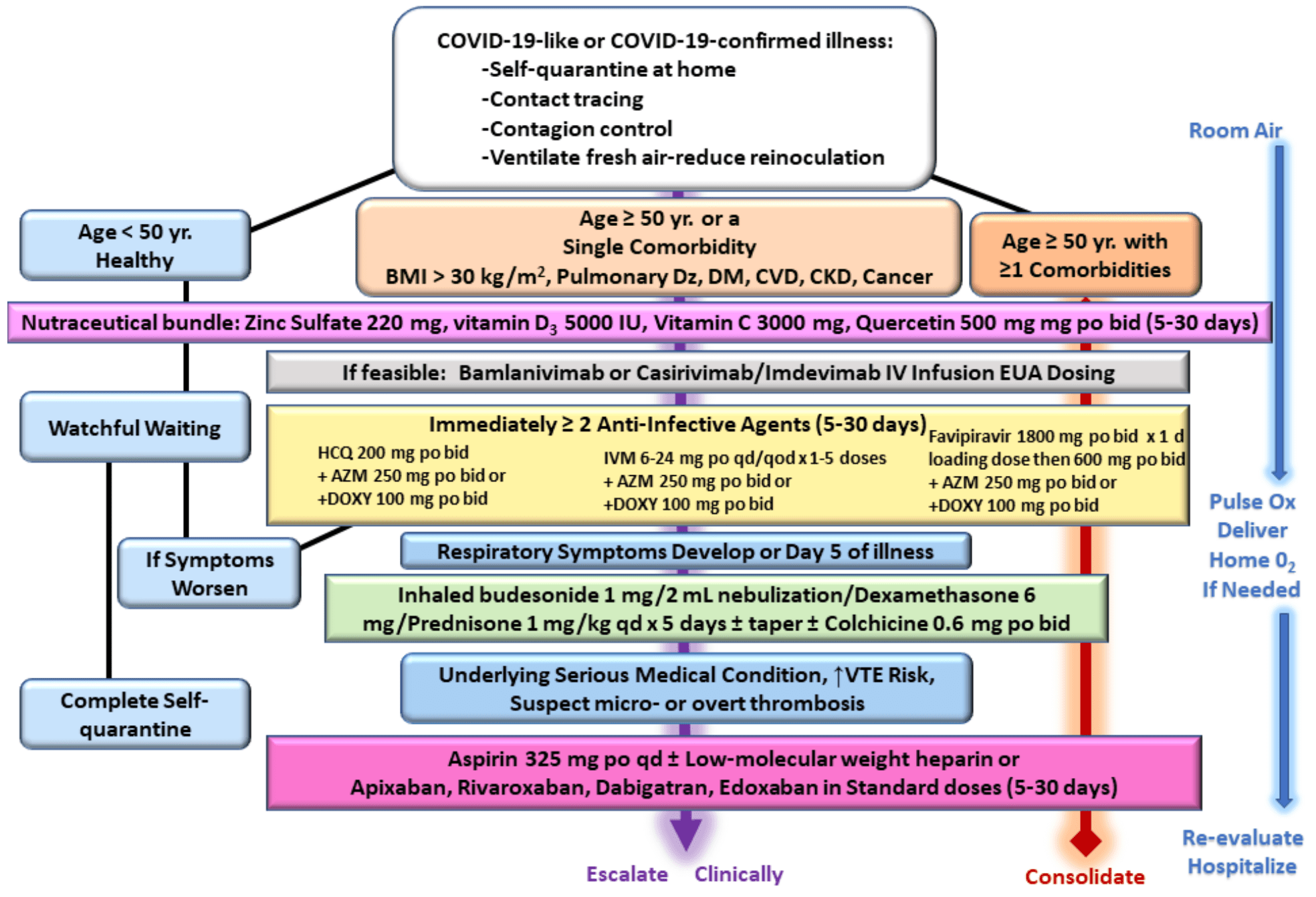 McCullough et al., 30 Dec 2020, peer-reviewed, 58 authors.